Problem of practice
How can we better visualize existing school data sources to inform great practice and inspire a shared vision?
Google Data Studio is a free, powerful canvas for telling and sharing visual stories with data.  Whether keeping tabs on attendance, monitoring progress to high school graduation, or visualizing data from a Raspberry Pi school weather station project, Data Studio can unlock data literacy and empower educators and leaders to make well-informed and timely decisions on behalf of kids.
Amplified Labs' team of school data specialists, former educators, and expert software developers have teamed up to leverage the transformative potential of Data Studio.   Multiple Amplified Labs' tools — Chrome Gopher and User Gopher — are now deeply integrated with Data Studio, offering pre-built data connectors and report templates to give unique and valuable insights into your G Suite users and devices.
Our Local Hero desktop and local server application allows schools to map and schedule SIS extracts for delivery to Google Sheets and BigQuery, which can then serve as a dynamic backend to custom Data Studio dashboards and other internal processes.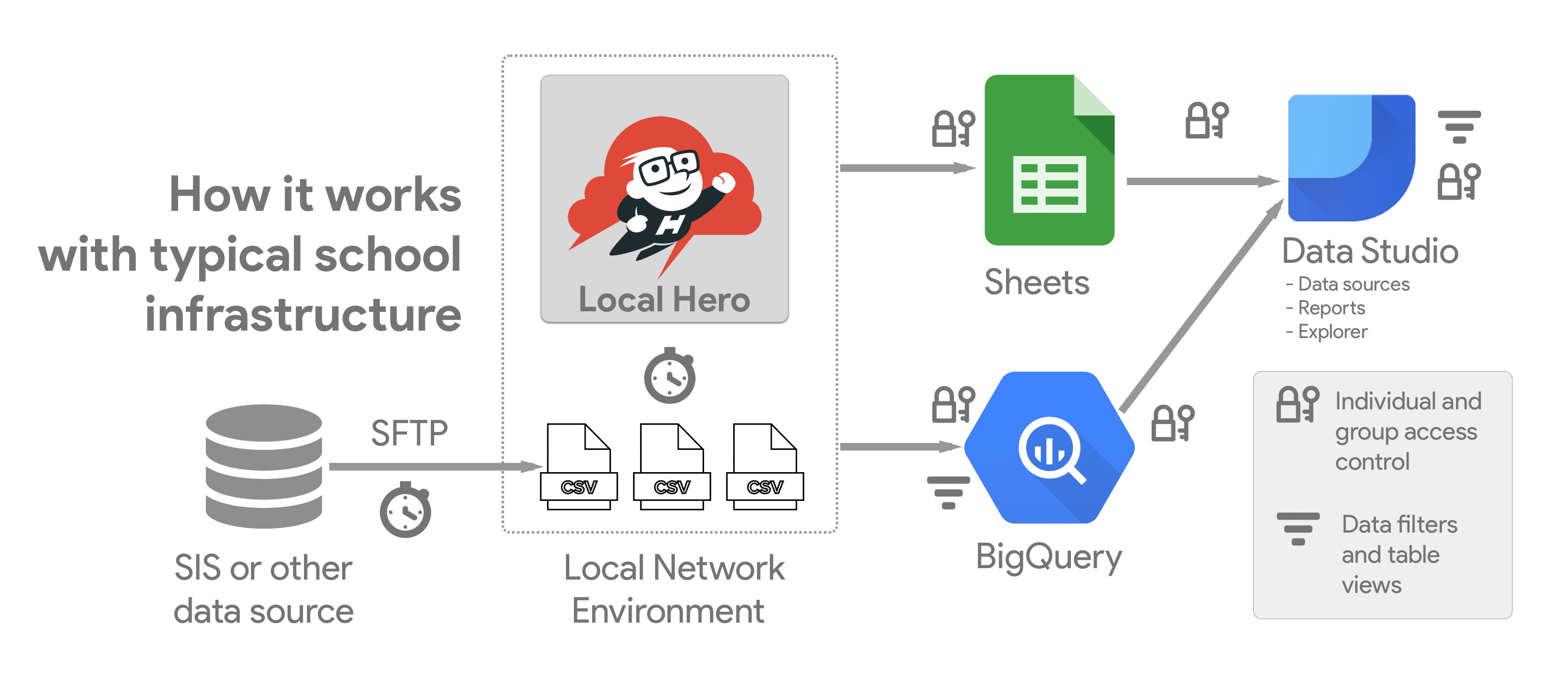 Using Amplified IT support hours, our data consultants will work with your district to tailor data visualizations to suit your needs.
Example dashboard
BigQuery table fed from daily attendance exports.
Pro-tip:  Try playing with data filters and exporting table data to CSV, Excel, or Sheets!
Learn more about purchasing Amplified IT Support hours for custom dashboard consulting.