The mission of Amplified Labs is to create tools that extend Google's product suite to re-imagine how work gets done in schools.
We believe that running great schools requires thoughtfully-designed human and technical systems. In other words, it matters to a student's life chances how efficiently the IT department handles user account provisioning, how easily teacher teams can find and collaborate on curriculum documents, how accurately the front-office staff tracks and responds to student attendance issues, or whether their teacher has a good workflow to manage and respond to student writing assignments in Google Drive.
We believe the greatest power of G Suite for Education resides in its ability to allow schools to innovate the ways their teams work together in pursuit of learning. Our tools aim to focus and amplify the potential of G Suite for running inspired and effective schools.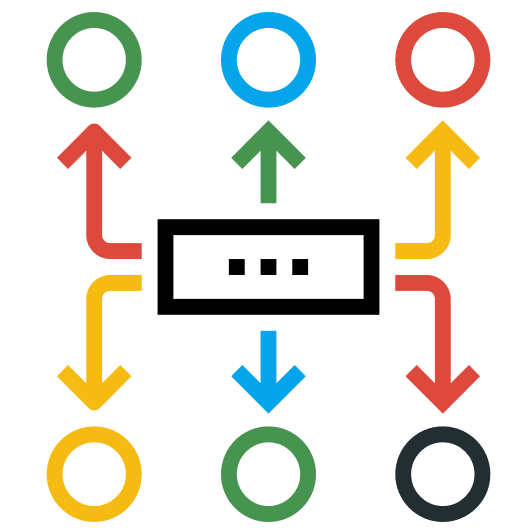 Andrew Stillman
Product Manager, Labs / SAAS Offerings, Amplified IT
Originally from NYC, Andrew now calls Norfolk, VA home, where he also works at Amplified IT's office in the funky NEON arts district . He is best known for founding the CloudLab at the non-profit New Visions for Public Schools, where he led the technical development of Google-Apps-based data tools that were adopted in over 200 schools through NYC Department of Education school-reform initiatives, and where he won 2016 Bammy Innovator of the Year as well as a US Department of Education Investing in Innovation (I3) grant for his work creating dozens of popular Add-ons for Google Apps such as Doctopus, autoCrat, and ChromebookInventory. Andrew has spent summers leading backcountry work crews in the woods of Oregon, taught a range of STEM subjects for ten years in the public school classrooms of NYC, and was co-founder and assistant principal of one of NYC's top public schools — the Columbia Secondary School for Math, Science and Engineering. Andrew holds a BA with dual majors in Physics and Philosophy from the University of Oregon, an MS in Secondary Science Education from the City College of New York, and a license in public school leadership from the Baruch College School for Public Affairs. Andrew is also a Google Certified Innovator and a Google Developer Expert. When Andrew isn't coding and designing products, he can be found experimenting in the kitchen, riding his bike, and working on maker projects with his kids.

Peter Lee
Lead Software Engineer
Peter lives in Edinburgh, Scotland, and has developed websites and Web apps professionally for over 10 years. Prior to joining Amplified IT in early 2016, Peter worked as a Lead Developer with ETL Factory – developing full stack Web applications for large financial industry clients, and with TomTom as Lead Developer on the TomTom mySports website and associated applications. As well as enjoying coding a bit too much, Peter loves data – the collection of it, manipulation of it, deriving information from it and the problems associated with visualizing and conveying the information to users in a meaningful and insightful way. When not coding, Peter enjoys down time with his family, cooking, playing guitar, and going for long walks in the hills around where he lives.

Spencer Easton
Software Engineer
Spencer lives in upstate NY and he loves the education space. Prior to working in education, he worked as a network administrator for the NSA. In his last job, a 5-year stint as a network administrator for a K-12 school district, Spencer saw first-hand the dedication and professionalism that K-12 teachers and administrators bring to the job each day in educating the next generation. His personal mission is to help them achieve success by providing the tools and support they need. A Google Developer Expert known for his contributions to the Google Apps Script community, Spencer has been an avid hobbyist software developer most of his life, and he is currently finishing his degree in Software Engineering from Brigham Young University.  When he's not building software, Spencer is busy building houses, cars, computers, thermostats, and other random/cool contraptions. A family man, Spencer enjoys time with his wife and four kids during summers on the beaches of Lake Ontario and the St. Lawrence seaway, and in the winter, building snow forts and exploring the woods.

James Petersen
Education & Data Consultant, Software Engineer
James lives in Montreal, Canada, and gets great pleasure from finding ways to improve efficiency in educators' lives, allowing them to have more time to spend on the parts of teaching that have the greatest impact on student learning. Prior to joining Amplified IT, James taught high school mathematics. He has also worked as a wilderness guide and off-road driving instructor. An avid autodidact web programmer and amateur roboticist, James holds a BA in Early Childhood and Elementary Education, and is also a Google Certified Innovator, Trainer, and Administrator. When James is not coding, he enjoys spending time outdoors, working on electronics projects, and writing.

Geraint Anderson
Software Engineer
Geraint has experience building a range of software applications for government, charity, and business use. He enjoys finding simple solutions to complex problems and specializes in building intuitive web apps. Prior to joining Amplified IT, he built a system to remotely update TV screens in some of the UK's largest football stadiums, and led the development of a suite of applications for emergency response. He's spending his time these days getting started with improvements to Little SIS for Classroom. Outside of work, Geraint loves spending time outdoors kayaking, mountain biking, and kite surfing. He is based in St. Annes, England.

Jason Sadler
Software Engineer
Jason Sadler joined Amplified IT in early November, and is based in our Norfolk office. Prior to joining Amplified IT, Jason worked as a Senior Software Engineer with Brave Software, based in San Francisco, developing the rewards features for the company's flagship product, Brave Browser, built on the Chromium platform. Jason takes pride in coding and seeing the results of his work come to life. Since he joined us, he has been spending a lot of time reimagining the infrastructure that powers some of our Gopher tools. In his spare time, Jason enjoys spending time with his family, vacationing, and video games.

Melanie Long
Data, Implementation, and Engagement Consultant
Melanie lives in Virginia, and is based in Amplified IT's home office in Norfolk. One of the first members to join the Amplified IT team, Melanie has worn many hats at the company.  She most enjoys interfacing with customers and helping them implement tools that solve common pain points and frustrations. Prior to joining Amplified IT in 2014, Melanie worked as a SIS manager, Registrar, and Tech trainer at a small school in southeast Virginia, where she worked with teachers to integrate Google Apps for Education in digitizing archaic data processes. Before moving into education, Melanie ran her family's barbecue restaurant, and she still enjoys cooking for friends and family. She holds a BA in Art History, with a focus on the Baroque and Neoclassical movements. When not working or cooking, Melanie enjoys reading, knitting, drawing, and spending time with family.

Andrea Frendo
Onboarding & Support Specialist
Andrea lives in Virginia, and is based in Amplified IT's home office in Norfolk. She enjoys building relationships with customers and helping them overcome obstacles to achieve their goals. Prior to joining Amplified IT, Andrea worked in the IT department for a large public school district in Southeast Virginia, where she started and managed a hardware team as well as aided the district in their 1:1 Chromebook initiative, with over 60,000 Chromebooks in the fleet. Working with principals and school-based IT teams, Andrea was able to see first hand how bringing G Suite and Google Apps into the classroom enhanced the learning experience for the students. Outside of work, Andrea enjoys going on adventures with her dog Maverick, and rooting on her Detroit teams.

Stephen Gale
Support and Technical Services Consultant
Stephen lives in Utah and enjoys the puzzle of investigating users' problems and finding potential solutions. A recovering / reformed Gamer, Stephen throws himself into his passion for staying on top of all things Chrome OS and Chromebook related. Prior to joining Amplified IT, Stephen served as a Network Admin in a Therapeutic Boarding School and an IT director, where he implemented G Suite for Education. Stephen has studied computer science and security at Weber State University, Western Governors University. A self-anointed honor, Stephen likes Chromebooks more than almost anyone else in the world. In his down time, when he's not rollicking in the pool with his two kids, Stephen can be found in the kitchen inventing flavorful meals to test on their taste-buds.
But our larger team includes many more…
Amplified Labs is the product development division of Amplified IT, a K-12 focused consultancy and Google for Education Premier Partner providing a range of expert services — from G Suite Domain Audits to Dedicated Support and Technical Trainings — to help schools get the most out of the Google for Education platform.